Has control wiring left your electrician scratching his head? Not all industrial equipment comes pre-wired, especially in cases of heavy customization. We have the know-how and experience to assemble complete controls systems to fit any need. We create wiring diagrams for your machines, which will help any future changes or troubleshooting.
See a couple of examples below.
---
Boxer Diagram
This machine involved controlling several conveyor belts, scales, optical eyes, control buttons and more.

All controls were installed, wired and diagrammed by Wes Olson Electric.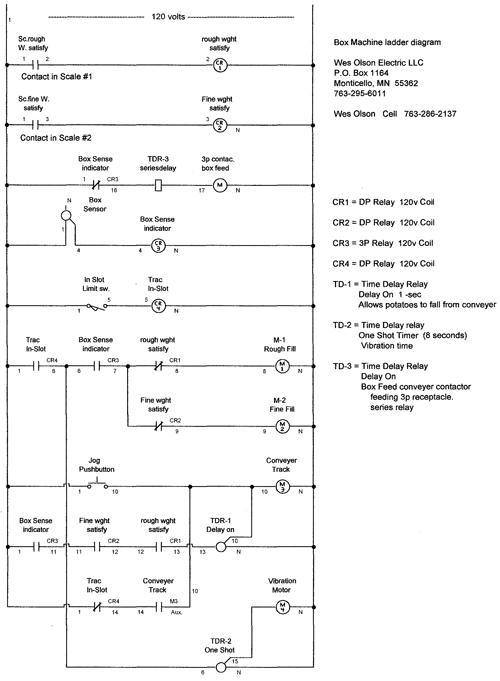 ---
PLC Schematics
This is a schematic and operation explanations for an existing system. The system had to be heavily modified on site, rendering the factory schematic obsolete. Recurring updates and software changes require this schematic to be updated regularly to keep all parties involved working with accurate information. Reliability and minimal downtime require a service professional with lots of experience with a wide variety of systems. Wes Olson is the best in the area.